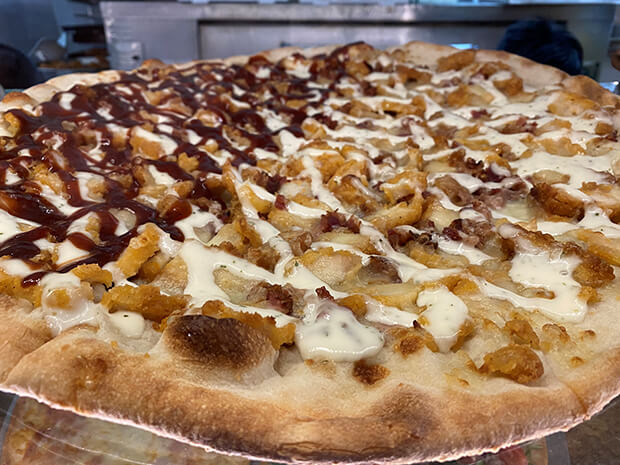 A Dream That Gave Shape to Vinny's
Some of Chef Vinny Savinelli's earliest memories are of the kitchen: watching, helping, and learning as his father, Domenico, an internationally trained chef, regularly worked his culinary magic. You can say that great food is in Vinny's blood!
"Many of my fondest childhood memories were of being in the restaurant with my parents," said Vinny, who, with his wife, Theresa, owns Vinny's Pizza & Pasta at 28 Eastman Street in Cranford, N.J. "I grew up in the business and always dreamed of having my own place."
That dream eventually became a reality after Vinny graduated with a degree in business from Seton Hall University and tried his hand in the business world. The experience served to strengthen Vinny's belief that the restaurant industry is where he belonged.
"I worked outside the restaurant field for two years and quickly decided that it wasn't for me," he said. "I knew I wanted to get back into the kitchen."
Returning to his dream of owning his own restaurant, Vinny opened Il Giardino in Cranford in 1992. The restaurant quickly thrived and became an asset to the community.
"I love being in Cranford, I met my wife Theresa in the restaurant in Cranford, and I am raising my two children, Nicoletta and Dominic, in the community," he said.
In 2002, he sold his restaurant. He and his wife then built a restaurant in Martinsville, N.J.
"Even though business was great and the people of Martinsville were nice, it was nothing like the feeling I had in Cranford," he said. After ten successful years of running a restaurant in Martinsville, Vinny and Theresa decided it was time to come back home to Cranford. They sold the restaurant and Opened Vinny's Pizza & Pasta in November 2012.
For the Love of Italian Food
Vinny's Pizza & Pasta is an Italian food lover's delight. The menu consists of traditional Italian cuisine and pizza made by Vinny with the unique recipe adaptations that have made him an admired New Jersey chef for years. He uses the freshest ingredients and provides incredible value and a comfortable, inviting atmosphere for his guests. BYOB is welcome here.
"I want Vinny's Pizza & Pasta to be a destination in the community that provides my home-style Italian cooking, where all my neighbors can come, be fed, and enjoy life," he said.
The dining room is adorned with Cranford sports memorabilia and photos of Italian and Italian American legends. It's a comfortable place. And Vinny wants to meet you. Vinny wants to talk to you.
Catering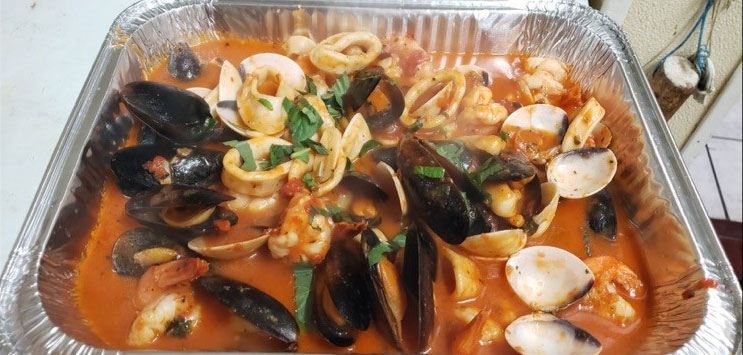 "In between cooking and making pizza, I'm walking around talking to people," Vinny said. "Doing that is a special perk of the job."
Vinny also does Italian catering for any event, large or small.
"I must have catered more than a thousand events in town from Christenings and Communions to showers," he said. "It's a great feeling knowing that people are willing to put such an important event in my hands; I never disappoint."
A family affair, Vinny is helped by his wife, Theresa, and his mother, Giovanna, who welcomes all and runs the front of the house.
"I learned from the best – my father," Vinny said proudly with his huge, broad, and welcoming smile.
Come in and join Vinny and Theresa for a memorable dining and truly family experience.