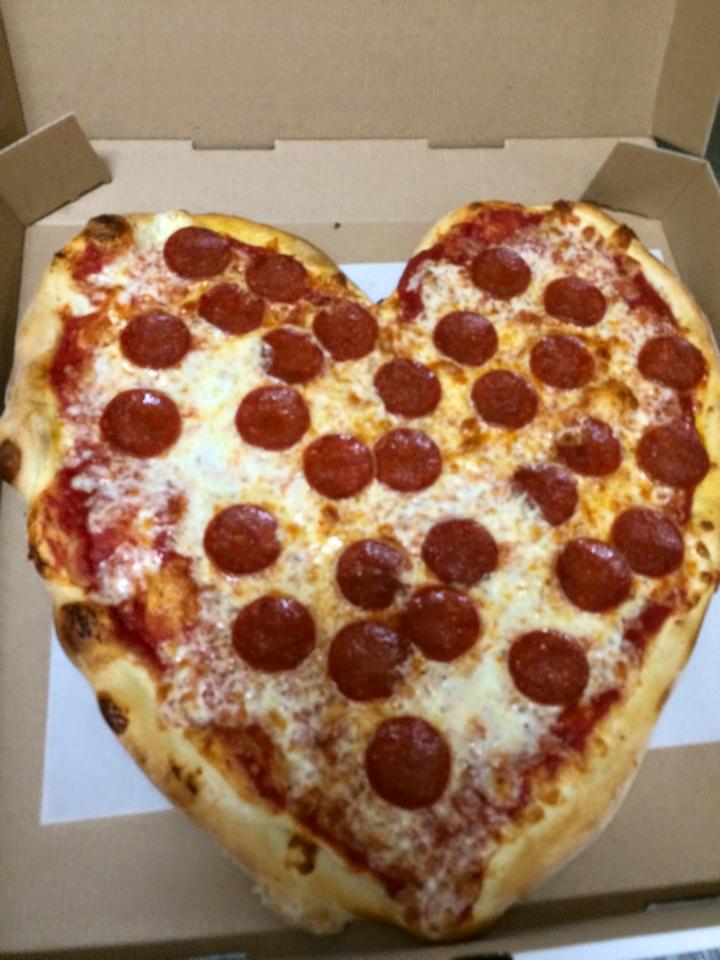 Nothing says Valentine's Day like a heart shaped pizza.
Usually Vinny's Pizza & Pasta is closed Monday. But Feb. 14 is Valentine's Day.
So we'll open especially to make our beloved heart shaped pizzas. Our hours just for that Monday will be 11 a.m. to 8 p.m.
We use only the best ingredients. Our dough and our pies are made by hand and with love. It will be same with special heart shaped pies.
"This is very special," said Vinny Savinelli, who owns the Cranford restaurant with his wife Theresa. "It's a little goofy and a lot of fun. It will certainly produce a smile. And that's even before you taste it. We make dozens of heart shaped pies every year."
To make sure you get your heart shaped pizza, order now.
Valentine's Day will be pretty crazy at Vinny's. Don't be left out.